Mounting Caliper
The following images show the proper order for installing a flat mount caliper on the IS-FM adapter.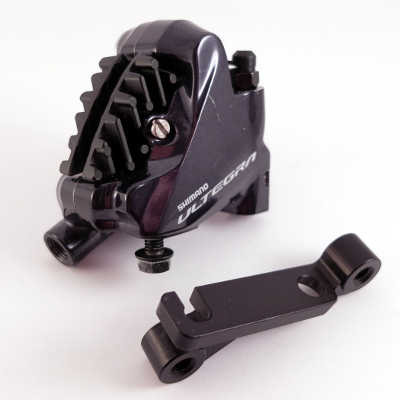 Adjusting the Caliper Position
The Adapter/Caliper are adjusted using the same method as an I.S. caliper. Shim washers are used to adjust the position. Six washers are includes with each adapter. Different washers or special tools might be required. It is recommended to have the installation done by a qualified mechanic.